Come out to the Roxy Vancouver tomorrow July 9 – we're showcasing some new songs for the first time ever!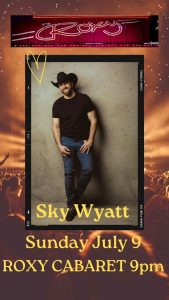 When Sky sat down to write with Lynda McKillip and Producer John Ellis, he had the aim of reimagining Chris Cagle's 2003 hit "Chicks Dig It". Something that taps into a feeling that the crazy things we do have a purpose.
"The Story" is about barely surviving our wreckless youth, and being wild for no good reason other than having legendary stories that are told and re-told.  It playfully leans into a retro theme by paying homage to iconic Guns N' Roses riffs and Shania's signature "Let's go girls".
The Story lands on heartfelt personal growth, and a realization that true love is worth slowing down for – even just a little.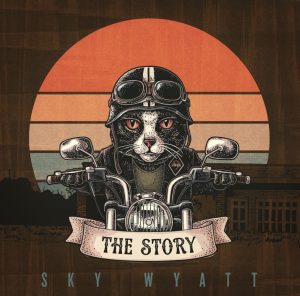 This past year has been full steam ahead on new music ventures. Some of them were a surprise!
My long time music producer partner John Ellis and I finished "The Story" – out now.
I partnered with a long time music wishlist producer Tom McKillip and along with his wife Lynda we wrote five wonderful new songs that are in pre-production now.
A US based music team that I worked with almost 20 years ago reached out to build a new project that's exciting as can be – R&B/hip hop influenced country music like you've never heard before. We're also tackling social issues in ground-breaking ways that country music has never done before. I can't wait to share it with you!